Why get your air ducts cleaned?
The average home accumulates 40 pounds of dust and debris every year! As a result, the air you breathe in your home can be 70 times more polluted than the air outside!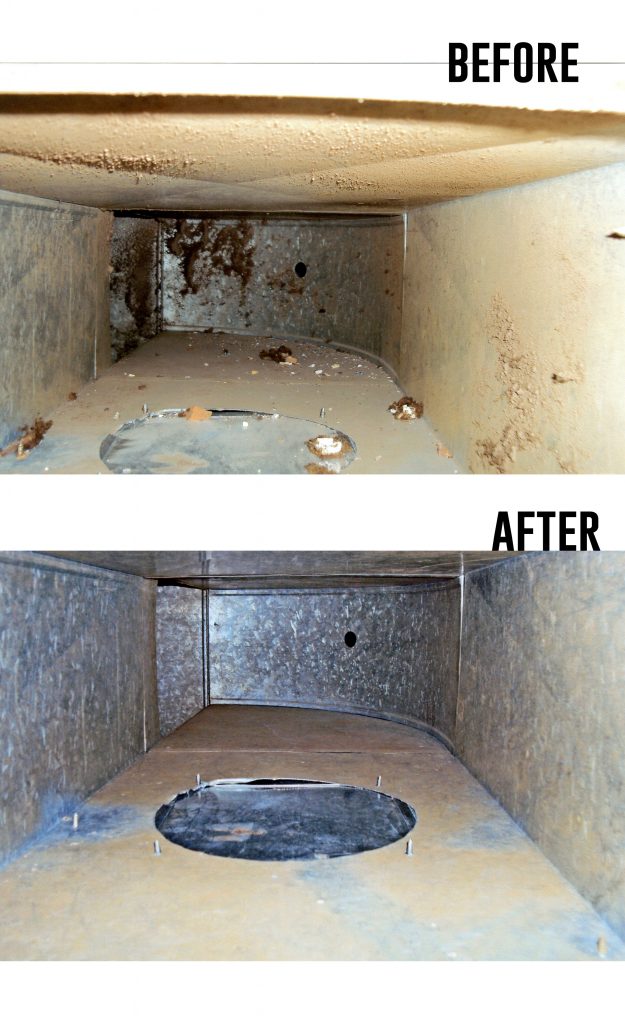 Even the most careful housekeeper cannot prevent a gradual accumulation of dust, dirt, hair, dead insects (or worse) on the inside surfaces of the air ducts in the heating and air conditioning system. In addition, ductwork can become a breeding ground for various molds, mildew, germs, and bacteria that can be a real problem for those with asthma or severe allergies. You might especially need your air ducts cleaned if you experience the following:
pets
cigarette or cigar smoke
water contamination or smoke damage
recent home renovation or remodeling projects
Some people have an increased sensitivity to the contaminants found in most home air ducts. Populations at most risk are those with asthma, allergy sufferers, children, and the elderly.
In addition to the peace of mind and improved health that comes with clean ductwork, there are several other benefits of having your air ducts cleaned:
Increased volume of air flow!
Fewer mechanical breakdowns – regular duct cleaning helps your system last longer and perform better over time.
Elimination of musty odors and clean, fresh smelling air!
Clean equipment will use less energy.
We also offer dryer vent cleaning: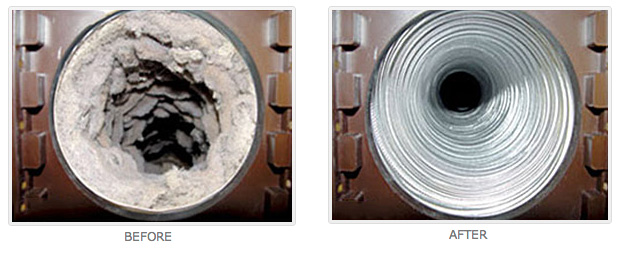 reduces drying times
eliminates fire hazard
lower utility bills
extends the life of the dryer